ProExtender - Penis Enlargement & Straightening Device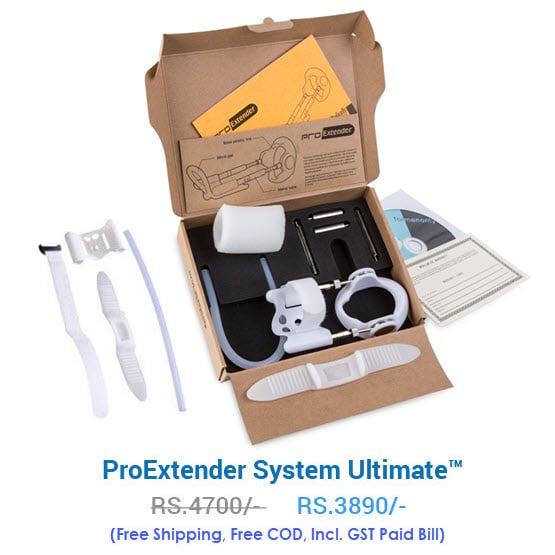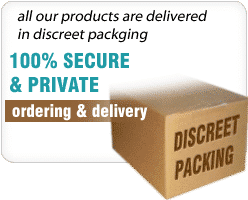 Benefits of ProExtender System:
Features of ProExender Penis Extender System:
ProExtender Penis Enlargement Device
ProExtender is approved medically & by the FDA, recommended by doctors and urologists for male enhancement & treatment of Peyronies condition. ProExtender is an effective, safe, non-surgical method of penis enlargement at your comfort of home or office.
The ProExtender device is designed to give gentle, non-harmful, painless traction to the penis. ProExtender device sits on your penis comfortably generating user-directed tension. The continuous tension on your penis triggers cell expansion and duplication which results in penis enlargement.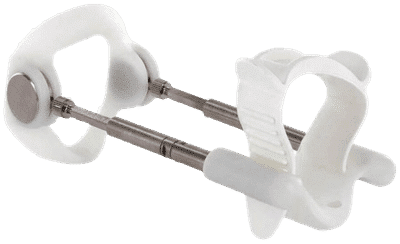 ProExtender is the best penis extender device available in the Indian market. The product is available over the counter (OTC). A doctors prescription is not necessarily required to use the device. ProExtender can be used by all men of any having any penis size and age.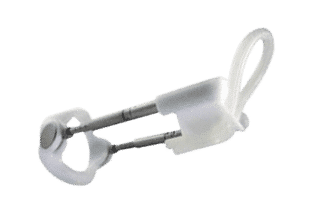 ProExtender for penis curvature straightening in Peyronies Disease
Peyronies disease is caused by penile injury usually caused during sex or any other physical activity. The Peyronies condition may lead to painful erections or difficulty having sexual intercourse if the bent is significant. Due to the bend in the penis, the penis looks shorter.
The Proextender device is clinically proven for the treatment of Peyronies condition(penile fibrosis). The Proextender penis extender traction device is found to be successful in straightening bent penis in patients with penile curvature or banana penis.
Proextender is medically approved and proven for penis enlargement. Due to the penis enlargement process, the penis cells multiply in number. The multiplication of cells leads to an increase in penis size. The Proextender holds and enlarges penis size in a linear direction which helps in straightening the curved (crooked) penis.
Penis extender devices are considered and recommended as the first line of treatment for penis enlargement and Peyronies condition. The process is safe and natural. No harmful pills, tablets, creams or medications are required in conjunction with the Proextender. The device works for all types of curvatures in the penis – left, right, upward & downward.
Frequently asked questions(FAQ)
"I was always conscious about my undersized penis until I found proextender. After using it for 3 months I have already gained 2 inches"
"I have wasted tens and thousands of rupees in herbal pills, medications and oils which I found absolutely useless. Luckily I came across proextender on Google search which I took a chance trying it. Guess what, I used it and am massively bigger penis than what I had imagined in a short time. I would recommend to anybody who suffers from small penis"
"I had a normal sized penis but was excessively bent and painful on erection. I did a lot of research and found that Proextender would straighten my curved penis. By using this simple easy to use device not only my penis has become straight but also I get much better erection"
"My girlfriend always made fun of my small penis. One day my friend recommended Proextender to me. Now my girlfriend does not have any complains. Within 5 months I have achieved 2.5 inches in length and looks very thick now. Thank you Proextender team"
"Mera ling chota tha 4 inches aur maine kahi hakimon ki dawaiyan istamal kiya jisse koi farak nahi pada. Mere ek American dost ne proextender ke baarein me bataya. Maine kabhi yaqeen nahi kiya ki ye kaam bhi karega. Lagataar 6 mahine istemal kia ab mera ling karib 7 inches ho gaya hai aur acha khasha mota ho gaya hai."
"My penis was curved upwards and my doctor had suggested surgery as the last resort to rectify the curvature. Upon doing online research on British Journal I learnt Proextender is an excellent device to correct my penis problem. I purchased this device from ProexIndia and used it for 6 months and gradually my penis became straight. I am grateful to Proextender India for making this device available in India."